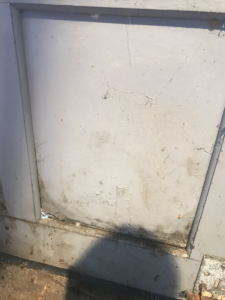 Older garage doors are made from wood, which will decay over time when exposed long enough to the elements.
The bottom row of panels on a garage door had rotted due to ground moisture penetrating in the cracks.
The goal for this project was to find a solution to replace the rotted panels without having to replace the whole bottom section of the door (frame included).
After running through various options, a viable solution emerged.
The pieces of round molding that line the perimeter of the panels can be cut, which will expose the groove that the panels sit in.
The panels can then be popped out and replaced.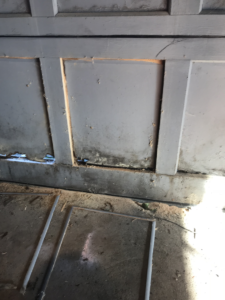 I used a multi-tool with a wood cutting blade to cut the pieces of round molding all the way around the perimeter for each panel.
There were 12 panels total. You can see that the interior edges of the panels are now exposed.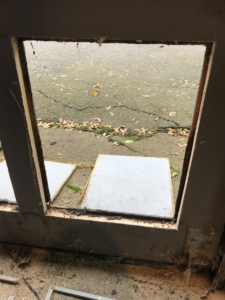 Once all the pieces of molding were carefully removed, the panels could be easily popped out.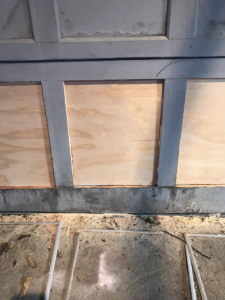 I used a sheet of exterior grade plywood to cut new panels and wedge them into the grooved opening where the old panel sat.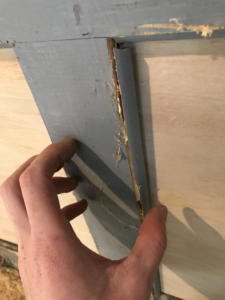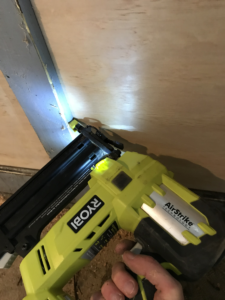 With the new panels in place, I then applied a bead of glue to the pieces of round molding.
I used 18 gauge brad nails to pin them in place.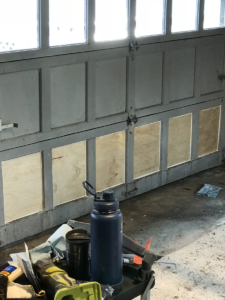 Finally, after all the pieces of round molding were glue and nailed back in place, I ran a bead of caulk around all the edges on the inside and outside of the panels.
This project was a success and the customer was very pleased with the fact that they didn't have to replace the whole bottom frame.
Thanks for reading! I hope you enjoyed learning about this project.
If you have any questions about this project or if you need help with a similar project, feel free to reach out to me!
Replacing Rotted Wood Panels on a Garage Door
was last modified:
April 23rd, 2022
by