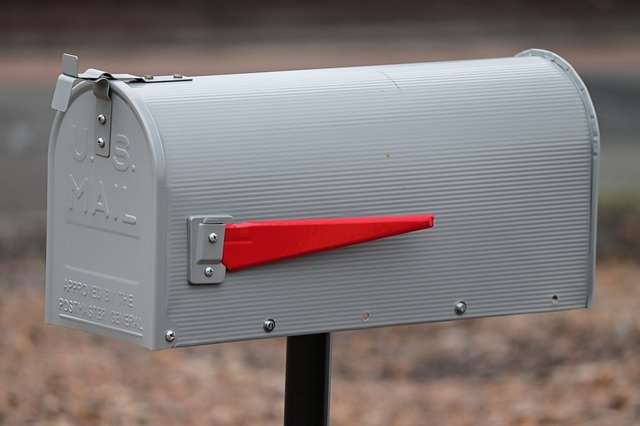 In today's article, I'd like to discuss the 4 most common mailbox repairs in Canton, MI that I've seen.
Mailbox maintenance is an important part of homeownership. Keeping it functional is important especially for receiving mail.
Depending on how bad of shape your mailbox is in, the mailman can mark the mail as undeliverable and return it to the post office.
Luckily, most people wouldn't allow that to happen, but it is important to know some common repairs. Without further ado, let's jump right in!
1. Mailbox Has Come Loose
Many times, after years of use, a mailbox will become detached or loose from the base that it sits on. The screws will either rust out or become loose from the daily opening and closing of the mailbox door.
Over time, through constantly opening and closing the mailbox they can become loose. All it takes is a screwdriver and a little elbow grease to tighten them back up.
Catching a wiggling mailbox early is good so that it doesn't come completely off during a bad storm.
Check on both sides of the base of the mailbox to ensure no screws are missing and call up your local handyman for a quick fix.
He can do an assessment of your mailbox to make sure everything is secure including the post, which leads us into the next most common mailbox repair.
2. Mailbox Post Is Leaning
The most common mailbox repairs in Canton, MI I get hired for are to fix mailbox posts.
This could mean a number of things. For one, the post base may have rotted in the ground.
This is common with wood posts that are over 20 years old.
Moisture can settle on top of the concrete base and pool up around the wood. Metal posts usually become bent due to a car hitting them or a strong storm bending them.
This could be due to a strong storm or that your neighbor accidentally backed into it.
To fix a leaning mailbox you have to first unearth the base of concrete in the ground.
Home Depot carries a wide variety of mailboxes so you can have a few different options to choose from if you need this service done.
3. Mailbox Door Won't Stay Closed
It's important to keep your mail protected. One way to do this is by keeping the mailbox door closed tightly.
Your mail can get wet if it's raining, get torn up by squirrels, or tempt a curious pedestrian to go through your mail if the door is sitting open. You don't want that!
In most cases, it's a simple mailbox latch repair. The latch can be replaced or repaired by crimping the sides to create a more snug fit.
4. Mailbox Hinge Needs To Be Repaired
Mailbox hinge repair is the final most common mailbox repair in Canton, MI I see.
By doing a routine check to make sure the door opens and closes properly you can catch a failing mailbox hinge.
It'll take a new rivet or screw to fix it, but you'll have greater peace of mind!
If you're looking for someone to fix your mailbox door, help with replacing a post, or resecure the mailbox to its base you've come to the right place!
Save yourself some time and peace of mind by hiring a professional.
Click the link below to submit your service request today and I'll be in touch shortly!
Matt the Handyman
4 Common and Simple Mailbox Repairs in Canton, MI
was last modified:
April 23rd, 2022
by